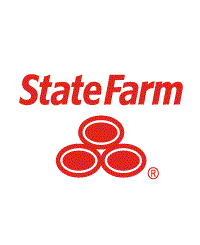 STATE FARM® INSURANCE AGENT,

HOUSTON

, TX
Linda Kaderka
Would you like to get a quote?
Office Details:
Landmark:
Located in Rice Village adjacent to Rice University (Kirby and Greenbriar)
Office Hours (CST):
After Hours by Appointment
Need help with a claim?
Start or track your claim online, or with the State Farm® mobile app.
Need to pay a bill?
Pay insurance bills fast and manage them easily.
About Me:
42 years State Farm Insurance
University of Houston, B.A.
St. Thomas University, M.B.A.
Our Lady of the Lake University, M.A.
United Way Chairman, State Farm Texas Office
Board of Directors, State Farm Federal Credit Union
Superintendent, State Farm Texas Office
Management, State Farm Fire & Casualty Company
1 Son, M.S. Texas Women's University
Daughter - Military Veteran WW ll
Our Mission:
Our mission is to help people manage the risks of everyday life, recover from the unexpected and realize their dreams.
Agent's Credentials and Licenses:
Disclosures
Life Insurance and annuities are issued by State Farm Life Insurance Company. (Not Licensed in MA, NY, and WI) State Farm Life and Accident Assurance Company (Licensed in New York and Wisconsin) Home Office, Bloomington, Illinois.
State Farm VP Management Corp. is a separate entity from those State Farm entities which provide banking and insurance products. Investing involves risk, including potential for loss.
Neither State Farm nor its agents provide tax or legal advice. Please consult a tax or legal advisor for advice regarding your personal circumstances.